Fulfilment Center & Warehouse UK
For e-commerce shipping to the UK, our sister company Lemonpath offers the best possible solutions for any type of online store. Shipping from the UK is reliably handled by our E Commerce Fulfilment.
Lufapak operates as the German subsidiary. This ensures optimal coordination between the various work steps and ensures efficient fulfillment of your orders (order fulfillment). As a network of specialists from Europe and the USA, we offer above-average management and take care of the shipping of your online store. For small companies, logistics can be difficult to manage, especially if everything has to run smoothly and efficiently. But even large companies can benefit from our optimized warehouse and shipping processes in the E-commerce fulfillment benefit as it becomes increasingly difficult to provide good logistics for many shipments.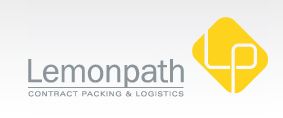 Fulfillment Service from UK for Online Shops & eCommerce
Our efficient and cost-effective way of working is flexible and fully customizable to your needs. You save time, money and a large amount of work. We will be happy to advise you for the best possible solution to your Ecommerce store.
Especially about shipping to England or shipping out of England we are very familiar – even in times of Brexit! The company Lemonpath in England has a large network with Lufapak as a German branch, for which of course international parcel shipping is no problem. But especially the shipping costs to England are favorable with us, because everything is handled through a common corporate structure.
Your customers can shop normally in your online store, we do the rest for you. With our Ecommerce software, orders are placed automatically and handled by our fulfillment. Our in-house IT service will gladly take care of everything here and you can fully concentrate on your ecommerce strategy.
Your contact at Lemonpath UK
You can contact us through Lufapak Germany or directly by phone on +44 0116 264 5000 or by e-mail sales@lemonpath.co.uk
Your personal consultant around Lufapak Fulfillment

What is a fulfillment center?
A fulfillment center is a warehouse in which customer orders from an online store are both processed and shipped. A service provider specializing in fulfillment handles all fulfillment-related tasks in such a fulfillment center. As a company with an online store, you can hire a fulfillment service provider who will then take care of all the tasks for you, from incoming goods to outgoing goods. In a fulfillment center, all processes are perfectly coordinated so that work can be done efficiently and in a time-saving manner. This is very important in order to be cost-saving as well as economical. Customer satisfaction is also significantly influenced by the processes in the fulfillment center. As a company, you should hire a professional fulfillment service provider, who will take care of all warehouse and logistics work for you in an advanced fulfillment center.
What tasks are performed in a fulfillment center?
Fulfillment includes all tasks that arise after a customer order. This means that all tasks from the receipt of the order to the dispatch of the ordered goods are carried out in the fulfillment center. These tasks include, for example, warehousing, picking, packing and shipping. After an order has been received, the goods must be taken from stock and professionally packed. It can then be shipped. However, these work steps only make up a small part of all the tasks that occur daily in a fulfillment center. In a fulfillment center, for example, returns are also taken care of. Here it is particularly important to act in an organized and professional manner in order to ensure rapid processing. Sensible and structured warehouse management is also one of the tasks within a fulfillment center.
Why it pays to invest in a fulfillment center
A fulfillment center, also known as a distribution center, structures and organizes all steps in the fulfillment process. The goal is to ensure that the flow of goods is optimal. The aim is to ensure that the flow of goods is efficient, time-saving, money-saving and profitable at all times. If a company decides to invest in a fulfillment center, it can focus on other tasks, such as marketing. In this way, you can move your business forward and focus on your core competencies, but at the same time count on a perfectly functioning fulfillment. All processes are also constantly optimized in a distribution center. A fulfillment center therefore moves you forward, ensures smooth processes and allows you to spend more time on other areas of your business.
Lufapak – Fulfillment Center Germany
If you are looking for a fulfillment center, Lufapak is the right place for you. Our experienced staff professionally solves all tasks that arise in a fulfillment center, so that you can rely on optimally coordinated processes at all times. With the support of advanced technologies, we are able to process orders even faster and more efficiently. We can professionally process both B2C, i.e. Business to Customer, and B2B, i.e. Business to Business orders. We precisely adjust all process stages to your company's requirements, so that we act as efficiently and error-free as possible. Thanks to our years of experience, we can competently help companies from a wide range of industries. If you are interested in a Fulfillment Center, please contact us!
Fulfillment Center Germany – Advantages of using a fulfillment center
If you decide to use a fulfillment center for your online store, you will benefit from many advantages. For one, you don't have to organize your own storage space for your goods. Especially as a start-up or small business, this is a great advantage. You can run your online store from the comfort of your home and we take care of all your orders in our fulfillment center. Since we are also part of a large network and have many contacts, we are able to negotiate rates for shipping costs, for example, and always realize the most favorable option. Competent and experienced staff allows us to handle all processes quickly and professionally, so there is no need for you to learn new skills. Take care of your core business while we pack boxes for you.
Fulfillment Center – Efficient processes for satisfied customers
Since a fulfillment center takes care of all the necessary tasks, you can save a lot of money. You do not have to hire many different service providers, but can entrust all tasks to one reputable, trustworthy service provider. We at Lufapak make it possible for you as a company to appear professional. We handle all orders with the utmost care and precision, so that your goods arrive at your customers in the best quality. Since the satisfaction of your customers is very important to us, this is always taken into account when processing all steps. We are aware that the success of any online store depends on the satisfaction of its customers. Fast, as well as efficient procedures are therefore a matter of course for us.