Warehouse & logistics outsourcing with Lufapak – efficiently outsource logistics for companies – 3PL
Are you looking for a service provider to outsource your complete logistics? Then Lufapak is the right choice for you. We offer you a complete solution for outsourcing your warehouse and logistics. You concentrate on selling your products and we take care of the rest.
Internet trade is becoming increasingly important, which presents companies with a major challenge. An increasing number of packages have to be transported and that in a very short time. Therefore, outsourcing your logistics can mean an enormous time and cost saving. Especially for smaller companies, independent logistics is often not worth it. For this reason, you can outsource your inventory management, warehousing, storage and logistics with us and invest more resources in sales through logistics outsourcing with a fulfillment partner.
After manual or automatic transmission of your orders, Lufapak takes over the complete distribution logistics & sales logistics until the product reaches the customer. We are also happy to handle returns for you. Our long-standing logistics partners and shipping service providers offer us fair prices from overnight, sameday to express and standard shipping worldwide. Ask us for warehouse outsourcing without obligation!
With an external warehouse and the outsourcing of processes, you save on storage, administration, shipping and returns processing.
Our logistics management simplifies all processes, resulting in lower costs. We respond individually to your wishes and together we find the best solution for your fulfillment logistics and all warehouse/logistics issues. We are flexible, despite consistent quality. Thanks to our large distribution network, we work quickly and reliably.
We work in a future-oriented manner with a high-performance supply chain management system that we are constantly optimizing and adapting to the circumstances of our customers. This makes the entire logistics process even more effective and efficient. Supply chain management goes beyond logistics tasks and is also concerned with optimizing all processes, making optimum use of resources and reducing costs. It is therefore concerned with the entire value and supply chain.
If you look at the logistics definition, it is about planning, managing and controlling tangible and intangible flows of goods within companies between cooperating companies and suppliers to the end customer (B2C or B2B).
Your personal consultant around Lufapak Fulfillment

Fulfillment services and service from Lufapak for external storage & logistics.
With us, you can not only outsource your warehouse and logistics, we offer other services for outsourcing logistics services in the fulfillment sector. These include:
Logistics consulting for warehousing and logistics and the entire logistics management.
Storage, packing and commissioning of your products
Assembly work of individual parts
The packaging and labeling of your products
Optimize and adapt the logistics (logistics optimization)
Optimizing the logistic processes to save time and costs = outsourced processes
Filling out customs forms for easier clearance
Shipping your products worldwide
A returns management
You only want to outsource your warehouse? This is also no problem. Feel free to contact us!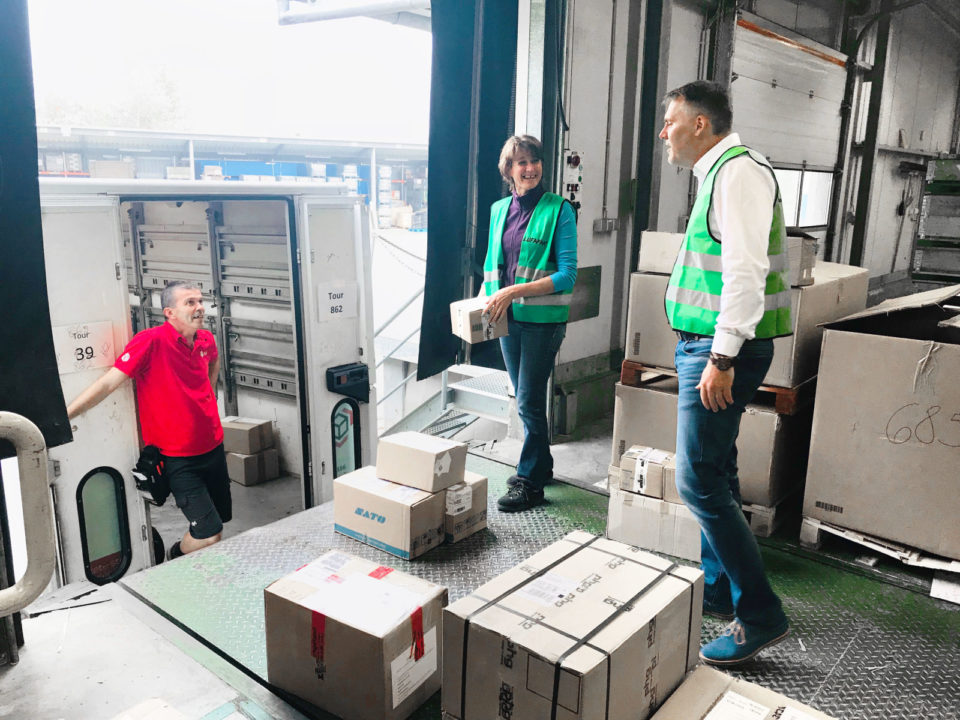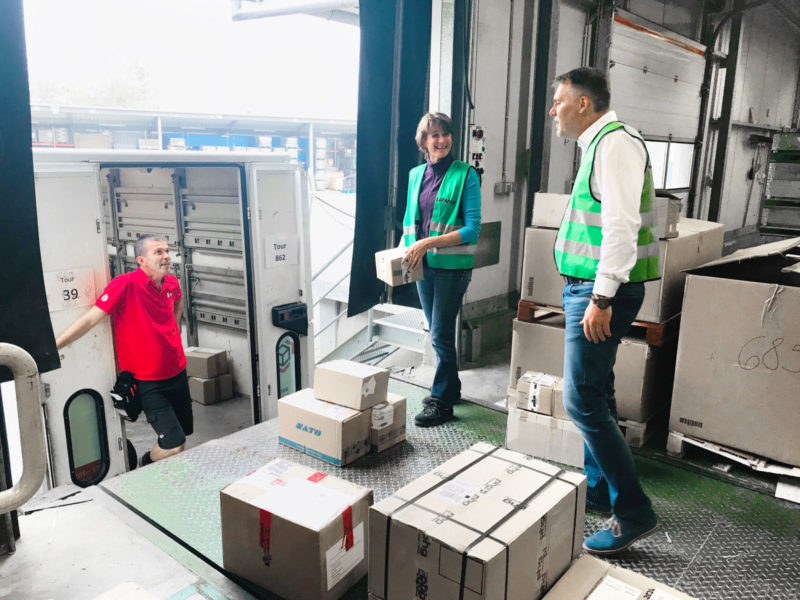 Incoming goods inspection
100% on quality
Optional on quantity
Random / Skip lot
4 eyes principle
Weighing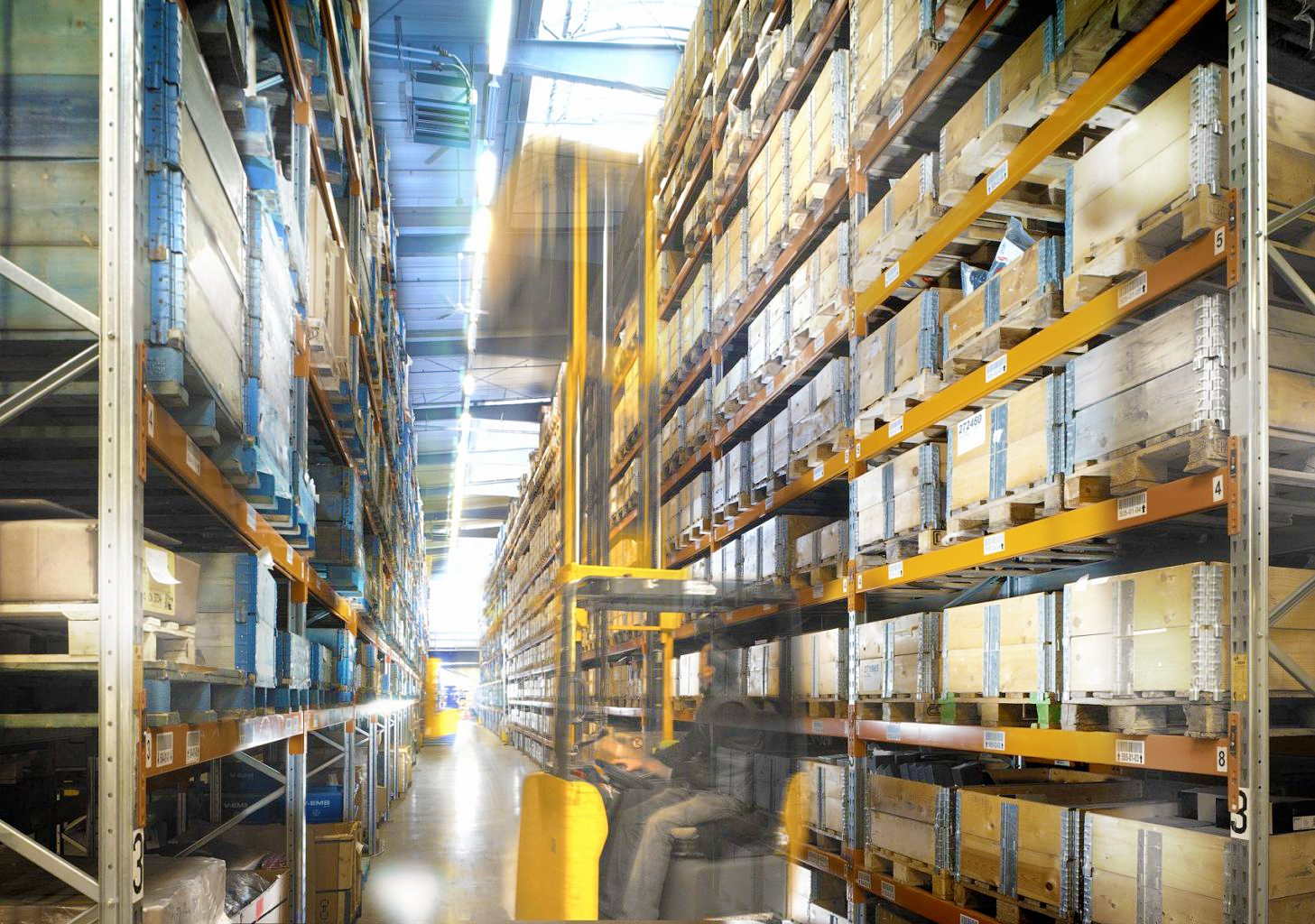 Storage
Storage space optimized
High rack
Small parts
Euro pallets
Industrial pallets
Block storage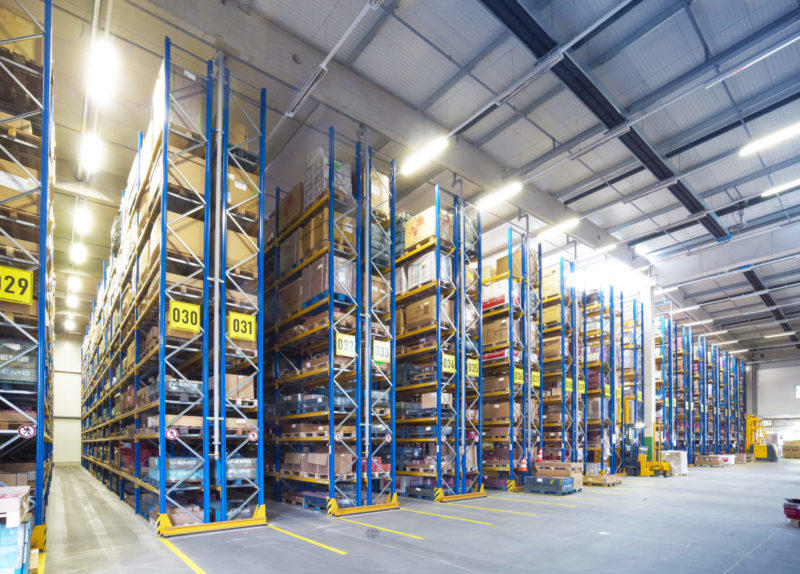 Inventory Management
Inventory Optimization
Materials Management
Spare parts management
Perpetual inventory/ key date inventory
Re-stocking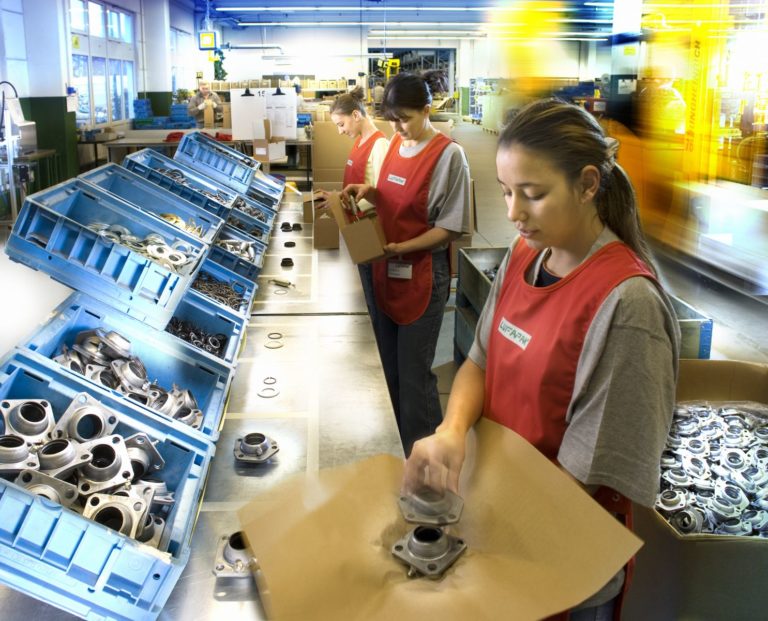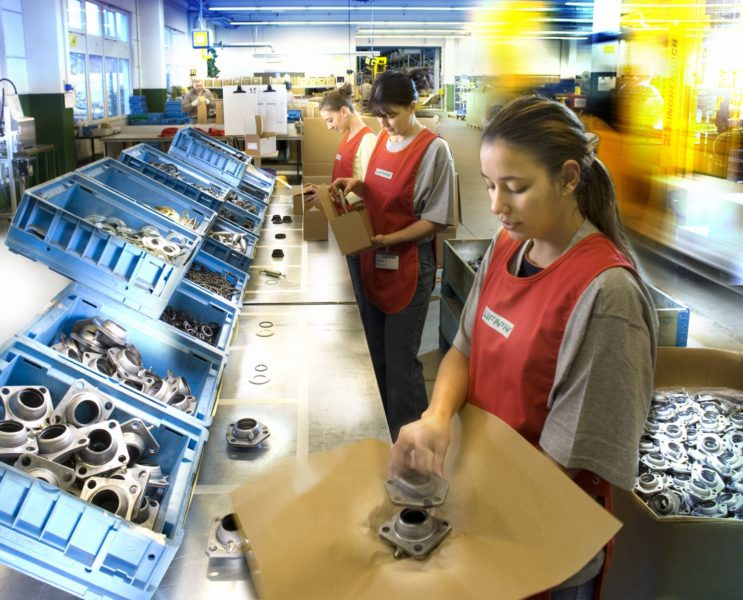 Kitting & Assembly Services
Parts list management
Component availability check
Management of customer priorities
Reliable statements about completion time
Individual customer support
Assembly of repair and service kits
Pre-packaging 1:1 packaging if required directly after goods receipt
Assembly and printing
Display assembly and display mounting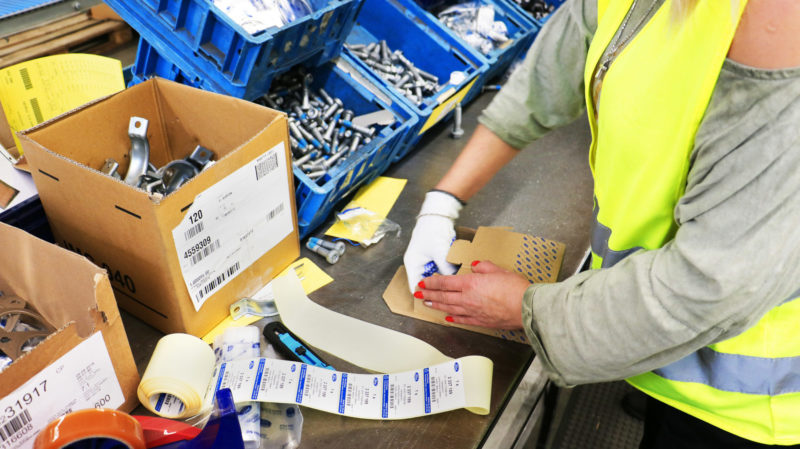 Labeling & Picking
Procurement of labels with and without layout
Individual data printing
Design of individual labels
Labeling of goods according to individual customer specifications
Dispatch of unpacked goods – Labeling of unpacked goods during picking by means of a wireless printer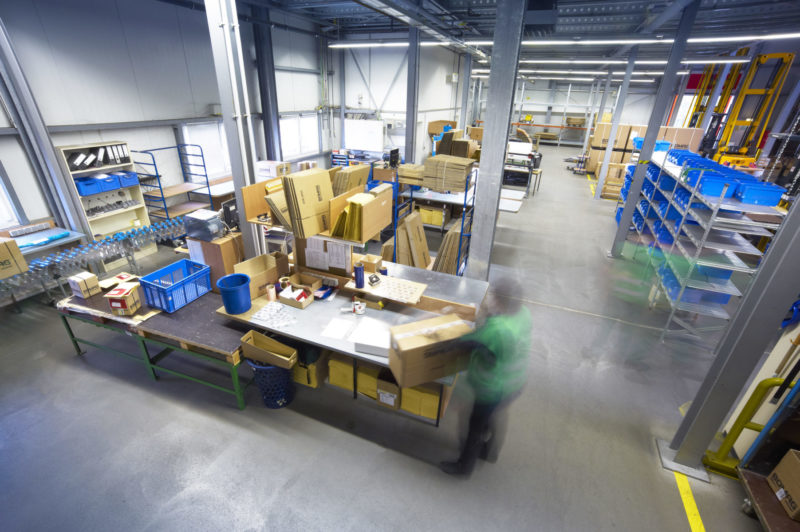 Packing / Packaging
Packing
Transport security
Customized packaging
Standard packaging
Customized specifications
Packaging development
Gift packaging
Promotional packaging
Hazardous goods packaging
Product packaging
Set packaging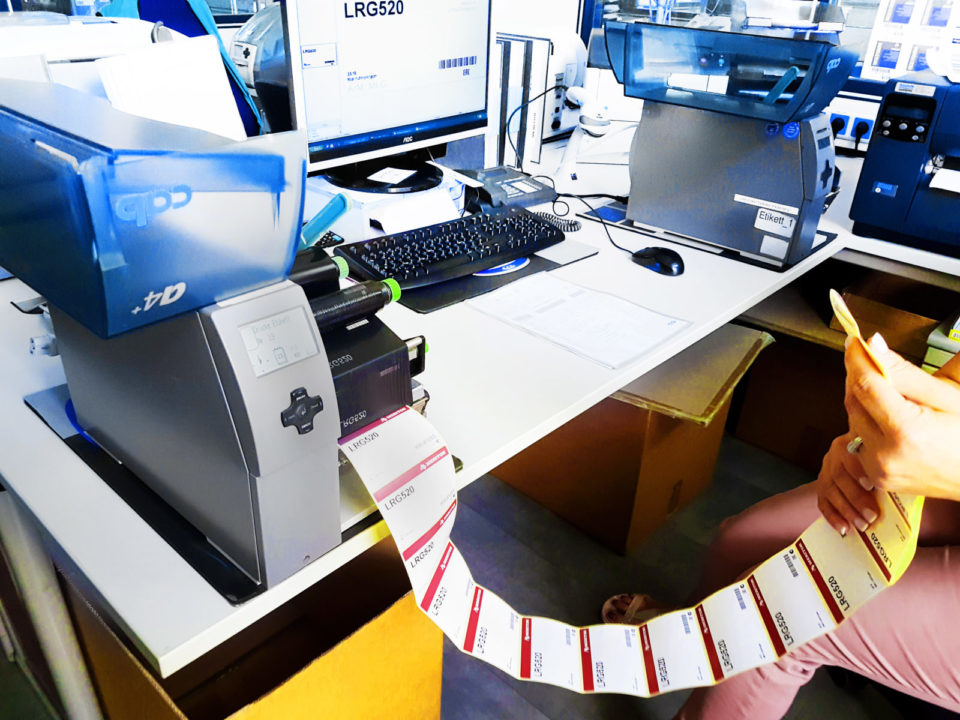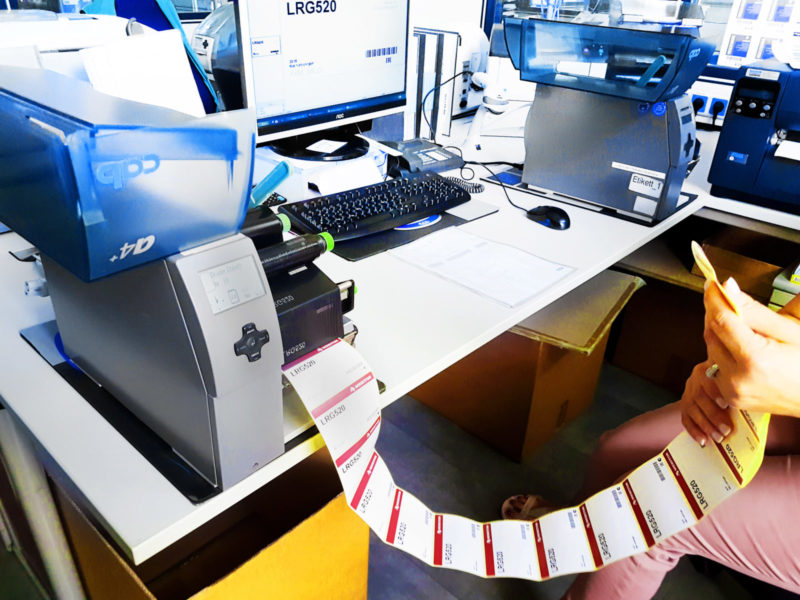 Logistics Optimizations & Outgoing Goods
Outgoing goods / Admin
Label
Send
Advice note
Claim Management
Claims Processing
Invoice verification
Single item check
Complaints
Optimization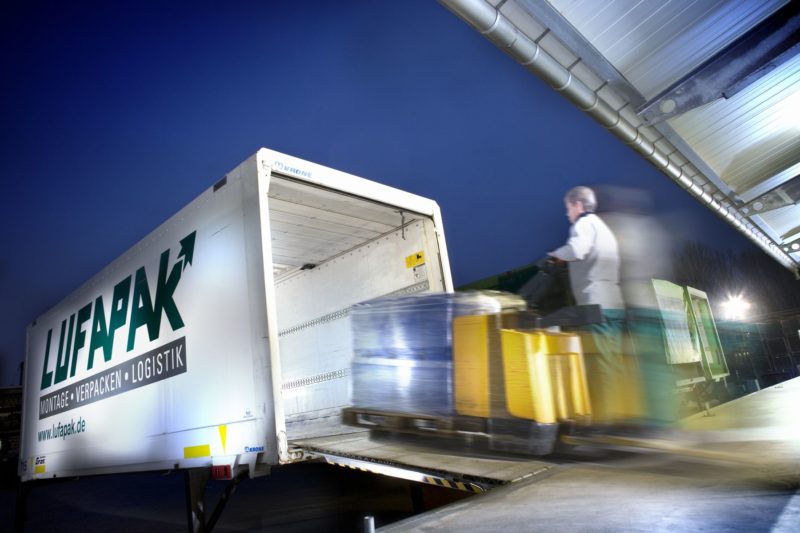 Transport-Management
Forwarders
Pallet
Package
Export processing
Customs clearance
Shipping documents
Tracking data
Status requests
Interfaces to various transport service providers
Late pickup times
Through integrated transportation management as well as partnerships with a variety of leading transportation logistics providers, Lufapak can address any customer shipping need
Same Day Shipping
FTL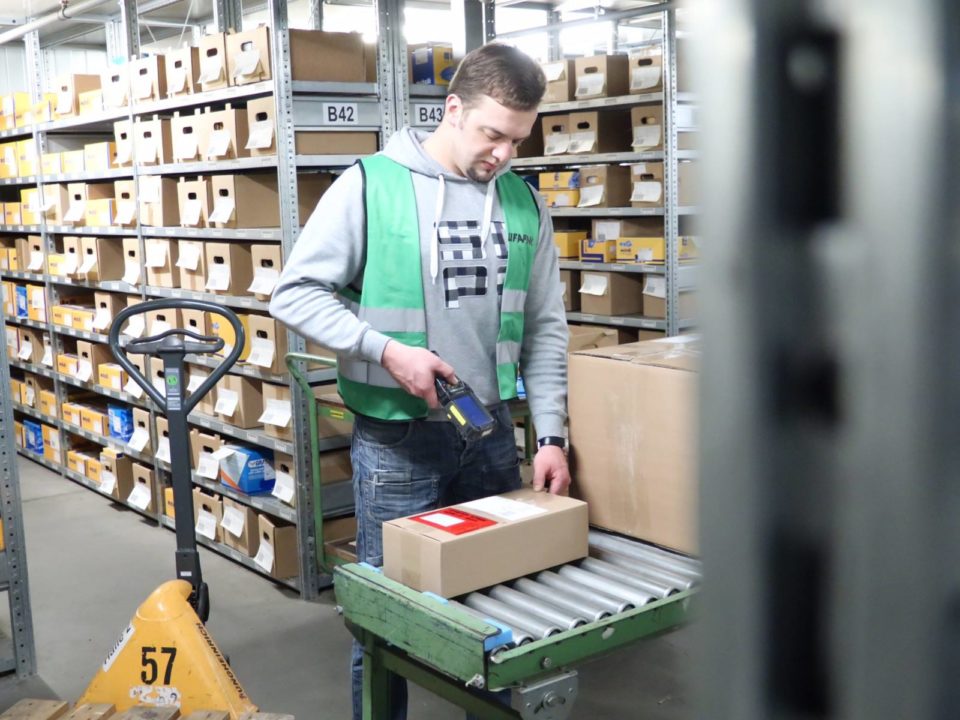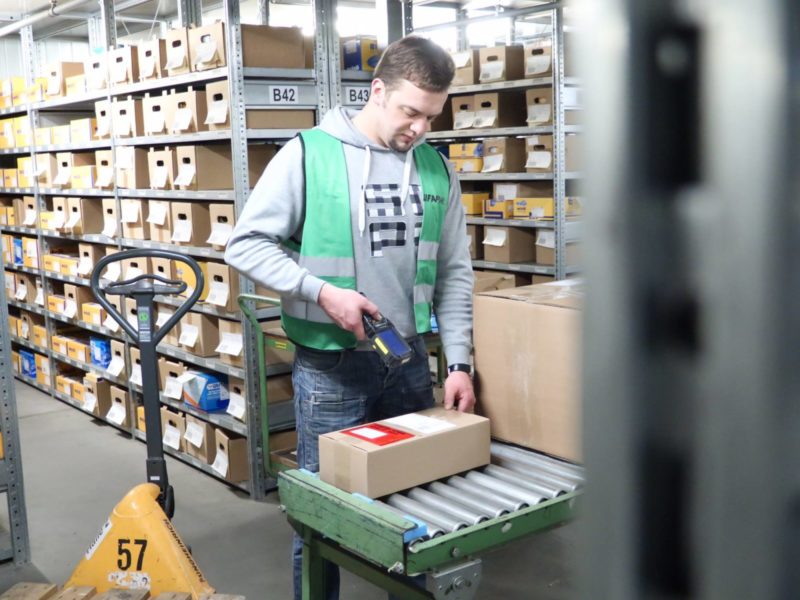 Returns management
Processing and optimization
Interactive communication via database
Customer returns
Quality control
Communication exchange via database
Rework/ repackaging
Packing of the return
Professional disposal=All within 24 hours
Stock clearing
Reconditioning
Classify
Advantages of warehouse outsourcing & logistics
The advantages of outsourcing your complete logistics through us are enormous. These include, for example:
Holistic logistics consulting for outsourcing and optimization of all external processes.
The quality of your entire logistics will improve
You can reduce storage & logistics costs
The transport of your goods will be faster and smoother
We work efficiently and sustainably thanks to state-of-the-art IT systems
You will always receive personal support and can rely on our 20 years of experience in the field of warehousing and logistics
You achieve high to maximum customer satisfaction
More resources for sales, marketing and customer service
Thus, you have more capacity to take care of selling the goods, because everyone does only the tasks that they are best at.
Disadvantages of external warehouse and logistics outsourcing
Of course, logistics outsourcing can also bring disadvantages. Some of them are listed below:
The service provider cannot guarantee consistent quality
= unlikely, as we have been ensuring the optimal supply chain for almost all industries for more than 20 years
You are no longer as flexible and cannot solve problems yourself
= Lufapak has a controlling and optimized returns handling system
You are always dependent on the work of your logistics service provider
= Correct and that's exactly how it should be with outsourcing, because you should sell and we do the rest – reliably, efficiently and cost-effectively!
We guarantee you always consistent quality, because your satisfaction is most important to us.
Are you looking for a partner who can take care of all your logistics? You want to increase the effectiveness of your logistics process and save costs at the same time? Then please contact us and we will prepare a non-binding offer! We ensure the satisfaction of your customers.
Types of logistics service providers to outsource fulfillment
Once you have decided that you want to outsource your logistics, the only question is how much. Do you want to outsource just transportation and warehousing, or more complex things like picking and preparation for customs? We will show you the different types of a logistics company and logistics service providers:
1PL (First Party Logistics Provider): 1PL logistics means that the company does everything itself. It has its own fleet of vehicles and its own warehouse for this purpose.
2PL (Second Party Logistics Provider): A 2PL service provider takes care of the necessary tasks in the area of transport, handling and storage (TUL services). These tasks are outsourced to logistics companies that are specialists in the field of logistics.
3PL Logistics (Third Party Logistics Provider): A 3PL logistics company takes over services that go beyond warehousing and transport. For example, he takes care of assembly, labeling, packaging, customs clearance and acceptance of returns.
4PL (Fourth Party Logistics Provider): A 4PL provider is a fourth, independent service provider that takes over the management of the entire supply chain. It coordinates the optimization and management of the logistics chain and selects the appropriate 3PL logistics company. The aim here is to further reduce costs by outsourcing the planning tasks.
Lufapak is a reliable "3PL Provider". We take over the complete management of logistics of your trade, eCommerce online trade and online stores and offer individual additional services as a total package for logistics outsourcing and also logistics optimization with external warehouse. The difference of 1PL, 2PL, 3PL and 4PL is the complexity of the requirements between the acting companies and the needs of the end customer.
Let us advise you without any obligation and use the service around warehouse, dispatch and logistics