Warehousing / storage
Goods receipt, quality inspection, warehousing, storage, picking and commissioning with system since 1998
We have the right solutions for the professional storage and commissioning of your goods. Through our extensive experience in this field, you always have an expert at your side on whom you can rely on warehousing.
For example, some of our longtime customers have outsourced warehousing to our capacity and managed their entire spare parts warehouse through our system. For these companies, we ensure the worldwide supply of spare parts for their machines and the process of picking. In Germany, we offer the storage of small parts up to oversized pallets on more than 20,000 square meters of warehouse space. Small online shops with just a few orders can also use our ecommerce fulfillment at a fair price.
After you have given us your transport order, you can sit back and relax. After receipt of the goods, a quality inspection follows first. This ensures that the goods are in perfect condition. If the package is okay, it is released and tagged. This is followed by an optional unpacking and repacking of the goods.
When the order is accepted, the target storage location is assigned automatically. The barcode on the goods allows a simple identification of the packages by a scanner, which are then transported manually or automatically at their particular storage location. Thanks to the barcode, the exact location of the package can be tracked at any time. The modern warehouse systems and processes used by us enable a fast and efficient storage of goods in our warehouse.
Your personal consultant around Lufapak Fulfillment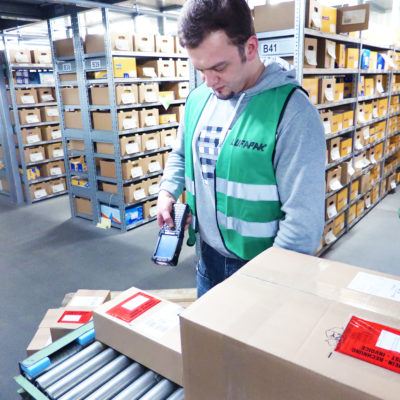 Our structured work processes are carried out reliably by our customers. Through the picking, the products are subjected to downstream processes, e.g. shipping or assembly. At the same time, we are always keen to make the process as fast as possible and to achieve a high degree of flexibility.
Our warehousing benefits from our intelligent storage system, which already selects the optimal storage location in the goods receipt prior to picking. Our processes are carried out according to the latest methods and standards in order to achieve the shortest possible throughput times and high efficiency. Each movement is documented in the storage history.
In Neuwied, we have been offering warehouse logistics with our own warehouse management system since 1998. With us you will find the right storage solution and the appropriate fulfillment service for your products and goods.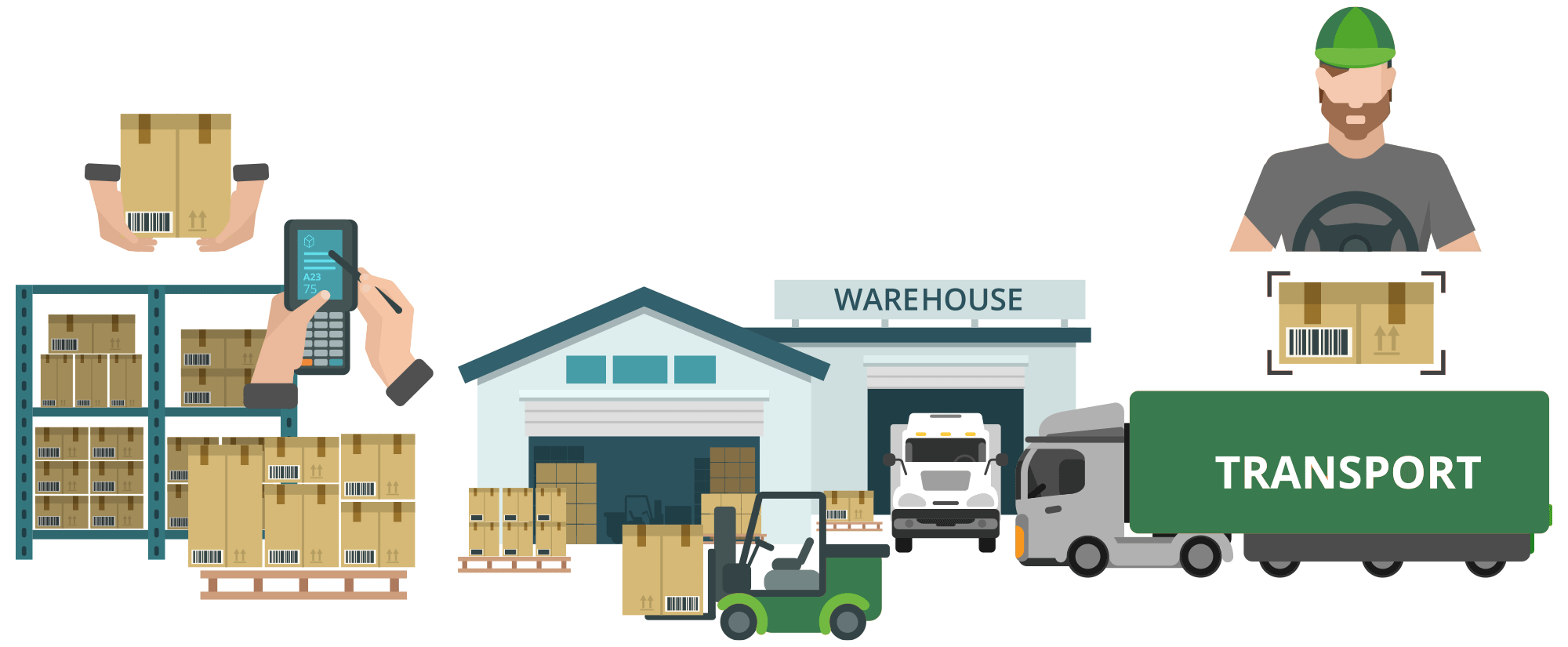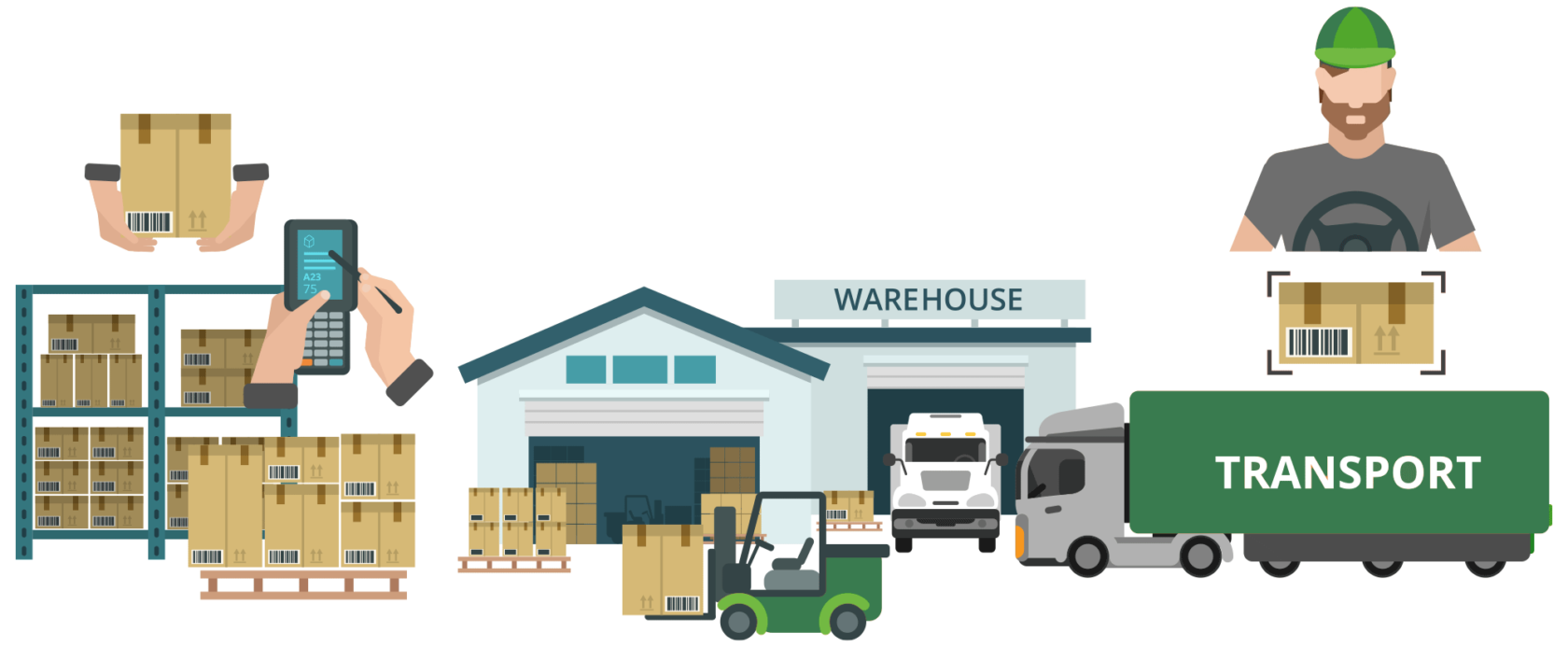 Let us advise you without any obligation and use the service around warehouse, dispatch and logistics

Our shipping warehouse offers you individual shipping solutions
Our unique storage solutions are based on a variety of overhead systems (narrow aisle and extended mast racks) and small parts storage systems (binning), and use our logistics software to optimize the storage and transportation of goods. Huge storage and production areas within our shipping warehouse offer sufficient space for storage, assembly, packaging and labeling. In addition, we are happy to supply kits, assemblies or individual sub-assemblies to order. We are your ideal partner for fulfillment solutions and will develop the best concept for the shipping solutions you need. So you can be sure to leave all tasks to us. We take care of your goods in the shipping warehouse, from incoming goods inspection to parcel shipment, we professionally take care of the entire process chain. For example, your shipment can be sent as foreign shipment or express shipment, etc.
In our shipping warehouse, we use warehouse technology combined with the latest warehouse management software for efficient workflow. The result is cheaper parcel shipping and generally lower operating costs. Due to the endless possibilities in warehousing, it takes good order management to execute all processes in the best possible way and always provide suitable solutions for special requirements. Our experts are at your disposal for all special storage and transport solutions. In our shipping warehouse, all processes are well optimized and constantly improved. As a result, our storage costs are relatively low and can be passed on to our customers. Of course, we also handle all other fulfillment requests for you at any time. We also reliably handle the packing and picking of your goods.
Save on warehousing, administration and shipping
Many companies now rely on logistics outsourcing, and for good reason. All logistics tasks can be handled by reliable logistics partners. Our future-proof solutions meet all individual needs, and our logistics managers ensure a smooth process and take over the complete logistics planning for each of our customers. Thanks to our competent staff, we are able to perfectly optimize our shipping warehouse and supply chain management. Furthermore, we are happy to take over your logistics process, no matter if it is an international wholesale or a one-time action. You can rely on us for all your orders and we always focus on optimizing our logistics.
Our logistics management simplifies all processes in the area of shipping warehouses and thus reduces costs. We respond individually to your needs and together we find the best solution for your fulfillment logistics and all warehouse/logistics issues. With consistent quality, we are also very flexible. Thanks to our extensive distribution network, we can work quickly and reliably. In addition, outsourcing shipping saves you valuable time, allowing you to focus on your core business. Our future-oriented, robust supply chain management is continuously optimized and adapted to the customer's individual situation. This makes the entire logistics process more efficient and reliable. Supply chain management goes beyond logistical tasks and includes the optimization of all processes, such as the optimal use of resources and the reduction of costs. For this reason, it affects the entire value and supply chain.
Shipping warehouse – We support you with our many years of expertise in all areas of logistics
In all areas of shipping and logistics, our shipping warehouse offers ideal opportunities to outsource many of the processes. For example, you want to distribute your product not only in Germany, but worldwide? We have the expertise to actively support you in this step and take over the complex transport management for you. As a logistics fulfillment service provider, we act as an interface to various shipping service providers in order to offer you the best prices and consistent quality. Thus, our shipping warehouse also takes care of proper shipping documentation, export and customs clearance, shipment tracking and ongoing status inquiries. In addition, individual customer requirements for delivery times such as same-day shipping or truck deployment methods can be met. Let us advise you as a transport logistics service provider.
After you have placed your shipping order with us, you can sit back and relax and let our shipping warehouse take care of everything else. After receiving the goods, the first step is quality inspection. This keeps the product in perfect condition. If the package is successful, it is released and marked. This is followed by optional unpacking and repacking. Upon order acceptance, the destination storage location is automatically assigned. The barcode on the product facilitates identification of the package with the scanner. The scanner is transported manually or automatically to a specific storage location. The exact location of the package can be traced at any time thanks to the barcode. The state-of-the-art warehouse systems and processes we use enable us to store goods quickly and efficiently in warehouses. In addition, our shipping warehouse has an intelligent storage system that selects the ideal storage location at goods receipt and before picking. In order to achieve the highest possible efficiency, these processes are carried out according to the latest methods. Thus, every movement is additionally noted in the warehouse history.