Binning (small parts storage solutions) & set building (assembly + ancillary work) for ecommerce fulfillment & online commerce
Especially in times of increasing growth in online trade, you should also pay attention to proper storage and customization of shipping solutions. Order Fullfilment at Lufapak means a complete package of services with payment per action.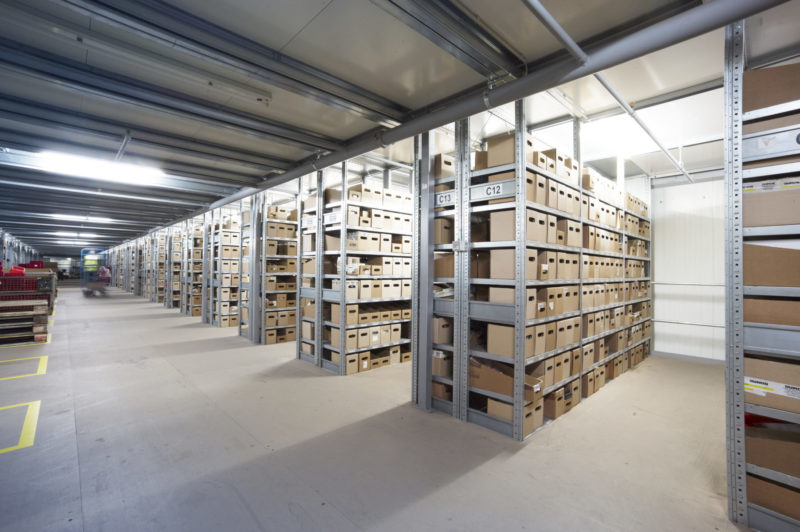 Binning (small parts storage solutions) – We sell storage bins for all kinds of small parts at a reasonable price
"Binning" refers to a type of warehouse logistics that is focused exclusively on the storage of small parts with low volumes. The small parts warehouse is optimal for online mail order companies with small trade volumes (small products). The small parts warehouse saves space and time and is therefore also very cost-effective and cheap. Ask us at Lufapak now for the small parts storage solutions and storage bins for small parts for your e-commerce business!
Advantages of small parts warehouses and our special eCommerce warehouses:
A small parts warehouse is more space-saving than a pallet warehouse and therefore less expensive.
The products in the small parts warehouse can be "picked" by hand by one employee. No forklift trucks are used for picking.
Picking and shipment processing is much faster than in pallet racking.
Fast shipping and same day shipping (delivery) are easily accomplished.
Our ECommerce small parts storage solutions is ideal for cosmetics, stationery, books, clothing, small electrical items, sporting goods or even cell phone accessories.
Daily billing already
from 0,03 Euro per day and storage place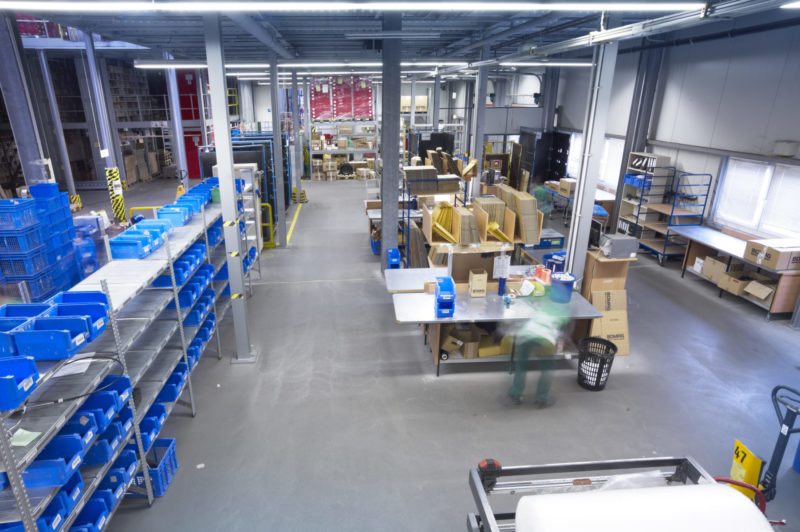 Set building – we provide customized services for your products before shipment
The so-called set-building also called kitting offers you as an online retailer the best opportunity to create purchase incentives and added value for your product plates.
Repackaging options for online retail:
Special packaging for products
Assembling sales sets
Assembling and packing of unpacked parts
Special labeling
Promotional packaging
Sales promotions / display construction
Enclosure of greeting cards or flyers
Assembling of different single products to a set
Gift packaging
Product packaging
Billing per unit
Optimize your storage and logistics for products of your online store or Amazon FBA Business and other marketplaces together with us
With us you can rely on efficient warehouse management and on-time delivery. Take advantage of our special service for small parts storage and effective kitting and get a no-obligation quote for your Ecommerce business. We also offer an Ecommerce fulfillment service for online stores of any size.
Let us advise you without any obligation and use the service around warehouse, dispatch and logistics

Inexpensive storage systems for small parts
Online trading is currently showing immense growth, which means that not only demand but also supply is constantly increasing. For you as a company, this means that it is important to set yourself apart from the competition through fair prices and good shipping conditions. Proper packaging and safe shipping must not suffer from faster sales processing and increasing order volumes. That is why we offer you a corresponding small parts storage system as a fulfillment service, which is ideal for managing products such as cosmetics, small electrical items and mobile phone accessories or stationery. Clothing, books and sporting goods also fall under the category with a small trading volume, so storage systems for small parts are just as recommended here. The small parts storage system is also ideal for spare parts management in order to save costs for storage space and logistics.
How an automated small parts storage system works
The type of warehouse logistics or spare parts logistics that is designed to manage low-volume products is also known as "binning". Online retailers benefit from inexpensive and uncomplicated options for automation without the need for the complex use of industrial trucks. Instead, storage systems for small parts use a simple stacker crane that brings a container with several of the small products to the picking station. There, an employee can remove the required amount of products, after which the storage and retrieval unit brings the container in which the small-sized goods are stored back to the correct place. Thanks to the modern warehouse management software that is used in the small parts storage system, no time is lost in which products first have to be located. An automatic small parts storage system scores with an optimal material flow and high circulation speed, as little effort is required to find products and make them ready for dispatch.
Storage systems for small parts and their advantages
The "binning" storage system has many advantages that make it a very worthwhile proposition. As a fulfillment provider, it is not only our goal to relieve you of routine tasks, but also to optimize them in such a way that time and financial resources are saved. Our small parts storage systems are far more space-saving than conventional pallet storage systems. This compact organization saves money and storage space in the long term. No large devices are required to remove the products. Instead, goods can be removed by hand without any effort or using a storage and retrieval system if it is an automatic storage system for small parts. The space-saving storage in trays or plastic containers ensures that the entire height of the room can be used without making access difficult.
Always keep an overview with the small parts storage system
Storage systems for small parts accelerate order picking and dispatch processing compared to conventional storage, which means that you can offer your customers faster dispatch and even same-day delivery. Without working with a fulfillment service provider, it is especially difficult for younger companies to keep up with the good shipping conditions of the market giants. If we have sparked your interest in storage systems for small parts, please contact us for advice on flexible contract options. As a fulfillment service, we offer both rental storage spaces in our own warehouses and a full service. In any case, storage systems for small parts can save you a lot of resources, both in terms of storage costs and maintenance costs. The time savings and the opportunity as a smaller company to offer competitive shipping options in online trading right from the start are also incomparable.