Lufapak – packaging company for packing and shipping services
As a packaging company with fulfillment background, we offer customized contract packaging service, assembly services, kitting, set-building, etc. as copacking.
Tracking can be difficult with today's various packaging options. Do you want to pack and ship the item? As a packaging service provider, we bundle your fulfillment tasks handled as efficiently as possible. In addition to repacking before shipping, we also handle all other individual requests. When it comes to your company's outsourcing process, hiring a packaging company can be especially valuable. Packaging services allow trained professionals to immediately absorb peaks in orders and prepare for market fluctuations.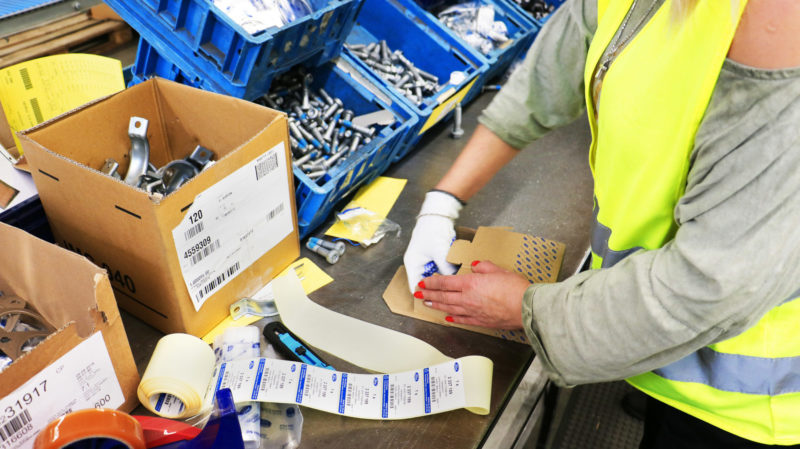 Packaging company – our packing services
As a company, you have built up a good reputation on the market and numerous satisfied customers. You can expand this potential even further by outsourcing work steps that are not necessarily part of your core competencies and thus cause avoidable costs. Thus, outsourcing packaging work to a competent and reliable service provider for contract packaging and CoPacking such as Lufapak equalizes and optimizes the internal workflow. After all, packing, storing, assembling, finishing and shipping goods and products are not only labor-intensive services, they also require additional machinery to be purchased and maintained.
As a packaging service provider, Lufapak not only keeps this specialized technology on call, we also provide the qualified and specialized professionals to cover the full-service spectrum of contract packaging and co-packing at the highest level. This specialization allows us to offer an attractive price with maximum quality.
Contract packing pays off immediately for customers: Through re-packing, they save avoidable fixed costs for machines and reduce expenses for their own personnel. This also means that there is no need to keep additional expensive space for packaging work. In processing, risks are shifted to the service provider, and it is also possible to react flexibly to order peaks.
Your personal consultant around Lufapak Fulfillment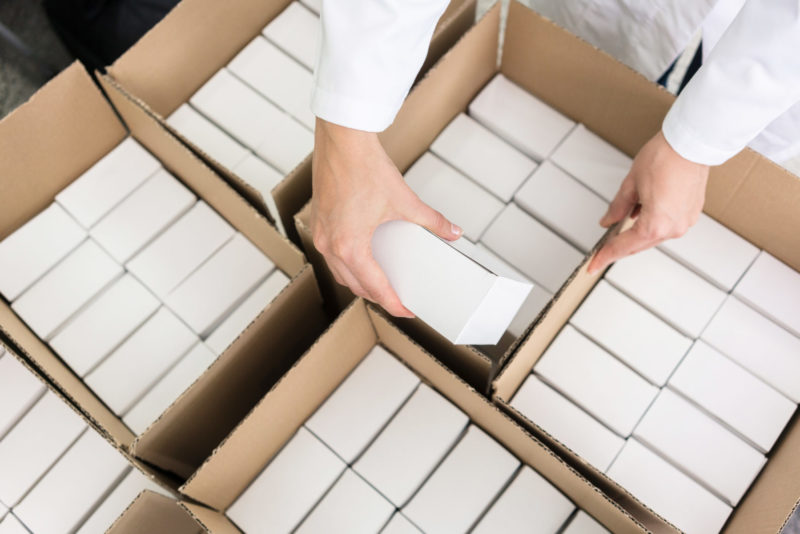 Germany-wide contract packing & co-packing from professionals since 1998
Our packing services are not regionally limited. You send us the goods to Neuwied, we pack and return Germany / Worldwide. The delivery times within Germany are mostly the same, no matter if 50km or 500km. Lufapak will gladly take care of the complete transport at favorable conditions.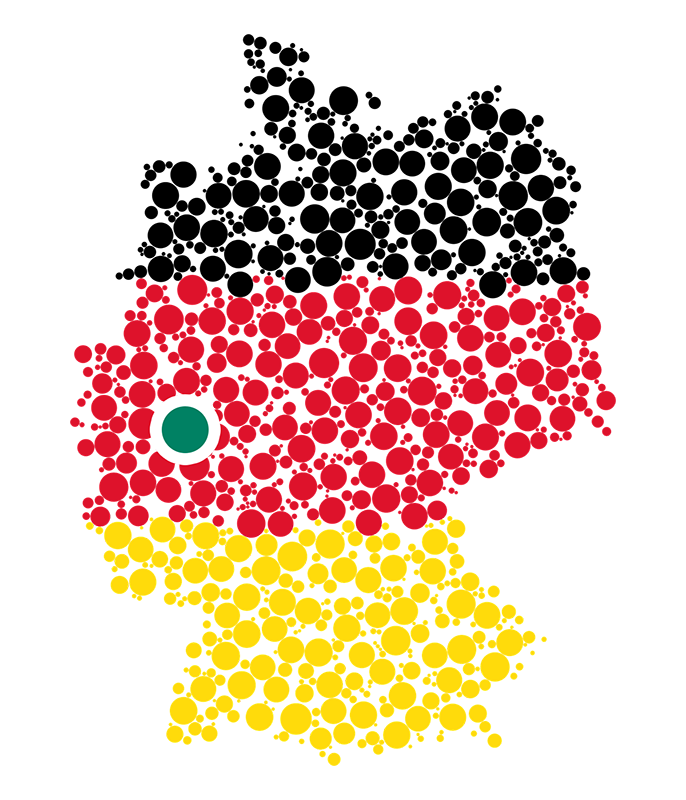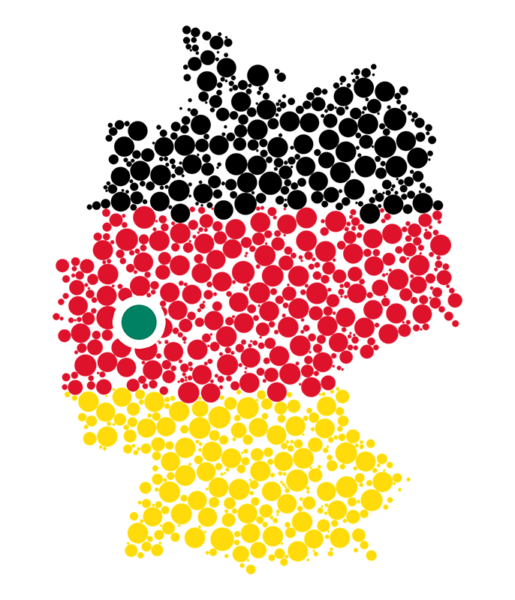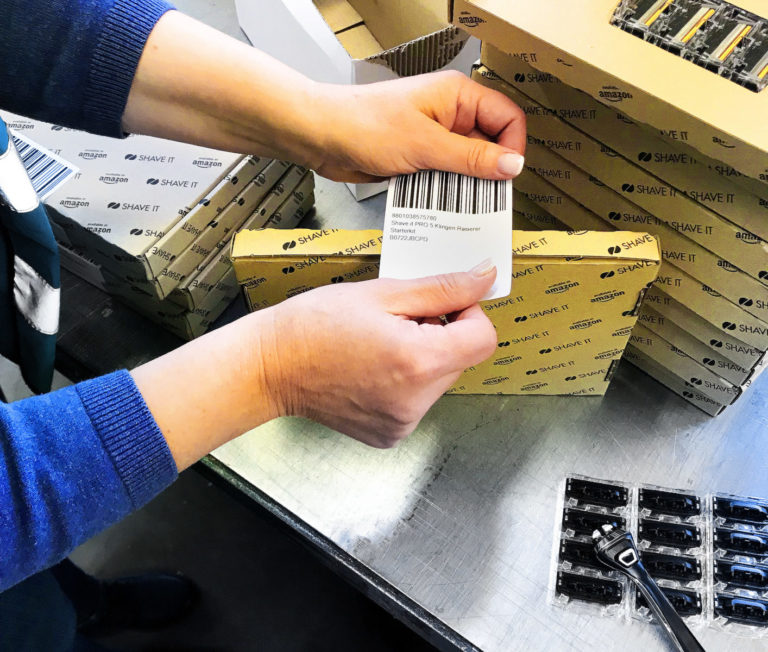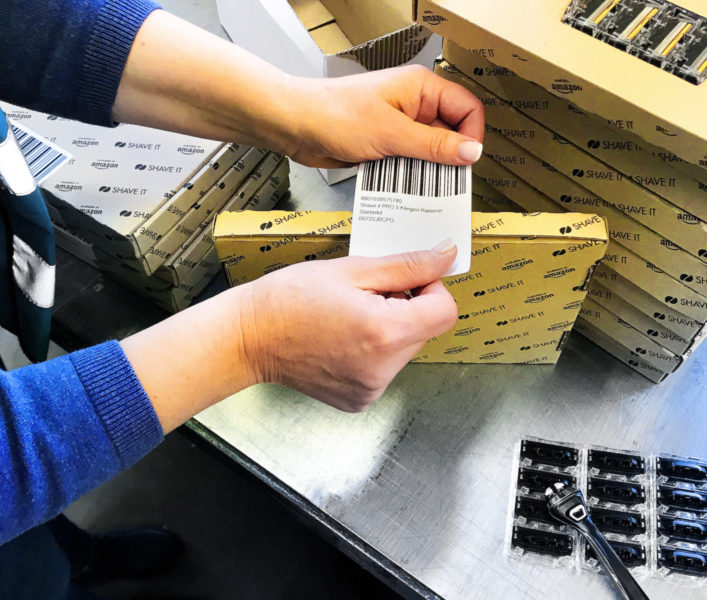 Packaging
Without packaging, your product cannot reach the customer. In this work step at the end of the production chain, the goods output is sorted, structured and assembled for the end user, exactly as required by the customer and client. Depending on the product, this process involves a wide variety of measures, ranging from the simple filling and repackaging of shelf-stable goods to the assembly and production of complex components. Other frequently booked packaging modules include quality control, corrections and other rework, cleaning and labeling, and the application of necessary markings. In all these processes Lufapak stands for maximum accuracy and efficiency.
These include pick & pack order picking, among others.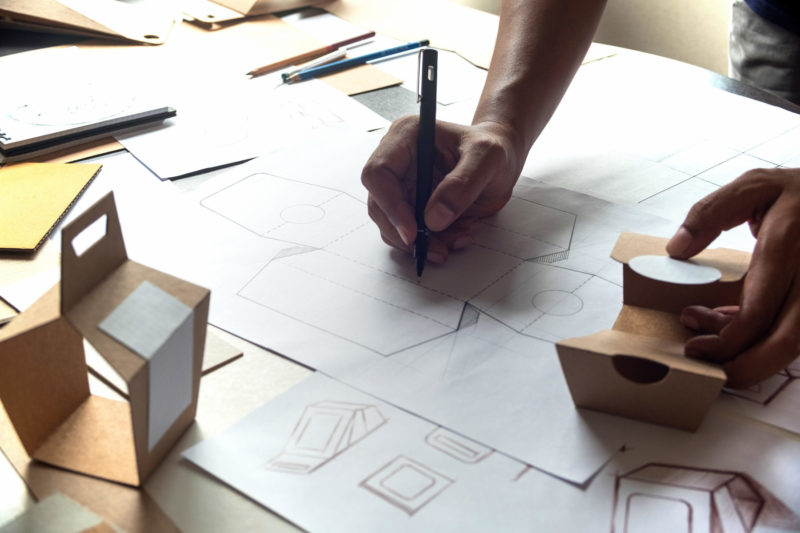 Packaging development
In addition to packaging services, Lufapak also offers the necessary expertise and creativity for successful packaging, according to the specific requirements for your product. Either Lufapak already has the right packaging with closure and fastening material for your task or we find and develop it. The general conditions such as the logistics chain are taken into account as well as the specific requirements of the product. This ensures that the individual packaging solution offers the product the best possible protection, while at the same time being optimally cost-efficient. A close exchange with the customer is a matter of course, as is the sustainability of the product and compliance with all legal requirements and specifications. The end result is always a packaging solution that is successful in every respect and offers the best possible cost-benefit ratio.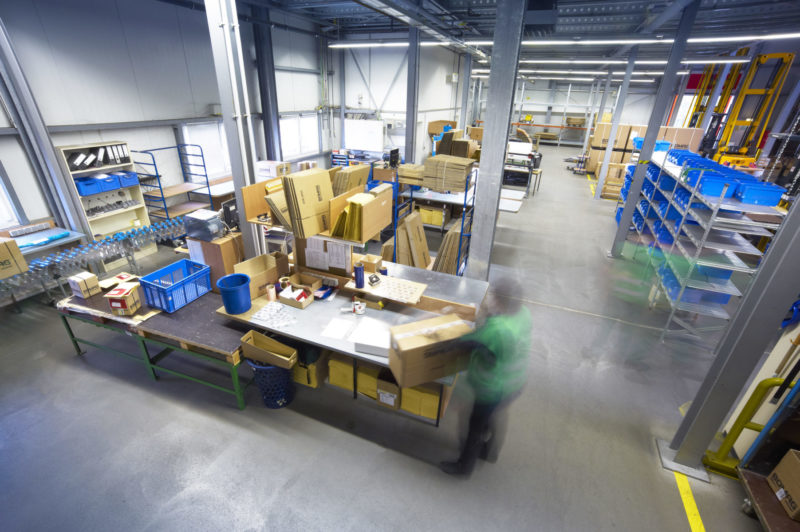 Warehouse management
External warehouse management provides the client with freedom, both in terms of space and liquidity. Lufapak has sufficient capacity to store your unpacked goods and products economically and properly. By storing directly at the service provider, you also accelerate the further processing planned there and avoid taking up capacities needed in-house. The "time" factor also speaks in favor of warehousing at Lufapak: sophisticated warehouse management software, specialized staff and modern storage areas ensure that incoming orders are processed, packaged and shipped to the customer as quickly as possible. Thanks to this reliable and precise order processing, money also arrives faster to clients.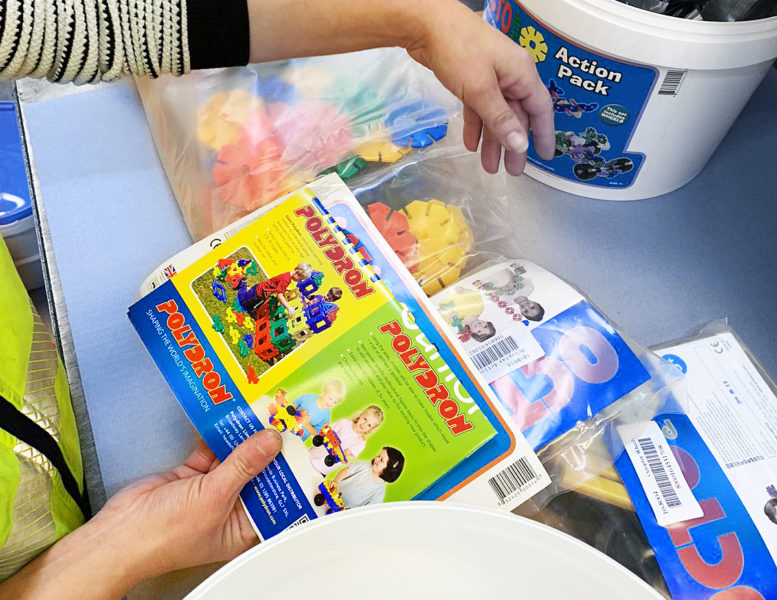 The range of possible contract packaging services is wide
Blister packs and all-plastic packaging, for example, enable optimum product presentation combined with efficient theft protection. Combinations of blister and cardboard are also possible, optionally with Euro perforation and viewing window. The blister card can be printed on both sides. In any case, the result is high-quality and visually appealing packaging for a wide range of products and applications.
In the bagging process, products are packed in a tubular bag film, which is then cut to size and sealed. Bag packaging is not only inexpensive and safe, it is also particularly suitable for compact products that need to be presented in the best possible way. This is because the bag allows customers to inspect these products extensively from all sides without having to unpack them first.
For all packaging orders, sample sets are formed exclusively by trained foremen, which serve as reference copies.
We work throughout with bills of materials that list components and packaging materials, as well as important instructions. Thus, all orders are controlled and processed consistently.
In the case of new projects, the final product is discussed with the customer and the requirements are implemented by a project team.
Shrink
Shrink film is often used when it is necessary to assemble and bundle set packaging or to additionally secure cardboard packaging. It can be processed by machine and ensures an airtight seal of the goods, thus providing the best protection against moisture and dust.
Sleeving
Sleeving is the optimal and cost-effective solution when two or more products are sold together and are not yet to be opened at the point of sale. Especially proven for products such as shampoos or cosmetics, which are connected with a transparent film.
Skin packaging
Skin packaging combines cost-effective protection of the product with an attractive visual presentation. Added to this is the enormous variety: this concept fits products made of almost any material. These are then not only visible, but touchable – and yet at the same time protected against dust and hand perspiration.
Labeling
Machine and manual solutions are possible for labeling. The range of applications is endless, including small batches and the wrap-around labeling of bottles and other containers.
Packaging & Shipping
When it comes to packing, we make sure that your products are sent on their way to the customer as desired, and as quickly and as cheaply as possible. With Lufapak's complete handling, clients save time and money.
Assembly service & contract manufacturing
To optimize this effect Lufapak offers itself as a partner in the outsourcing of assembly work and packaging, the favorable alternative to permanently reduce costs, optimize processes and cushion production peaks.
Fashion & Shoes
T-shirts / Hoodies / Sportswear / Motorcycle Clothing / Shoes / Boots / Sneakers etc.
Technology & Electrical
Cell phone accessories / small appliances / electr. toothbrushes / radios / speakers / USB sticks etc.
Sports & Leisure
Sports equipment / skipping ropes / yoga mats / sportswear / life jackets / fitness etc.
Beauty & Cosmetics
Perfume / cosmetics / lip care / make-up utensils / creams etc. with minimum shelf life tracking and batch tracking
Automotive
Spare parts for motorcycles, cars, trucks etc. from small parts to whole axles and components
Jewelry & Accessories
Earrings / scarves / caps / watches / handbags / bracelets / necklaces / crossbags / work bags / backpacks
Books & Media Products
Books / Schoolbooks / Audiobooks / Catalogs / CD's / DVD / Blue Ray / Bluerayplayer etc.
Non-fresh food
Cans / oils / beverage cans / nutritional supplements (supplements) in bags etc. with minimum shelf life tracking and lot tracking
Household goods / garden items & decoration
Cleaning utensils (sponges, etc.) / buckets / brooms / scrubbing brushes / detergents / gardening items / candlesticks etc.
Toys
Children's toys / board games / outdoor toys / pencil cases / school bags / model making etc.
Examples of our packaging service:
Set-Building eCommerce
Pack 3 lipsticks together in a set, in a nice package
Pack razor and shaving foam together in a nice package
Assembly services
Assemble radiant heater
Assemble wheels on skateboards
Action packing
Anniversary packing
Packing goods in e.g. summer edition
Packing Christmas promotions, goods with company logo
Assemble promotional gifts (spices and mortar to a set)
Advent calendar filling (not with chocolate)
Pre-packaging
Packing unpacked goods in transport packaging
Packing articles consisting of several components into a sales set
Labeling
Sales packaging
Goods that are sent unpacked are packed in a nice sales package.
Automotive parts arriving from the manufacturer in bulk are packed for sale shelves.
Watches are packed in cases and a sales packaging
Children's toys + instructions are packed in nice packaging
Kitting
Automotive – packing repair kits together
Display construction (building displays and stocking them with promotional
merchandise)
Displays
Materials we process:
Wood
Metal
Plastic / synthetic
Paper / Cardboard
Fabrics
Let us advise you without any obligation and use the service around warehouse, dispatch and logistics

Our packaging company supports you with your individual project
Packaging and shipping service providers help you save resources, as your own employees do not need to be trained for specific tasks and they do not have to invest additionally in packaging machines.
Instead, you enjoy flexible packaging services tailored to your needs that always meet high quality standards. Our packaging service providers carefully prepare your goods for transport. It doesn't matter whether the product is particularly large or small, has an unusual format, or requires special protection for shipping. Using packaging services means handing over these processes to an experienced company that is very knowledgeable in this field. In addition to the professional appearance of the packaging and the safety of the product, our packaging company, of course, takes into account the presentation of the product.
Packaging company – we offer a wide range of packaging solutions
In our packing center, we pick and pack both large quantities and small quantities. Our method of operation is ideal for packing and shipping online stores, as well as for all other packaging orders. We have extensive experience in order fulfillment, and the staff at our packaging company will provide you with expert assistance in choosing the right packaging. Our experts curate and recommend the best options from a wide selection. Of course, special packaging and picking requests are always possible and can be reliably fulfilled by us. We always manufacture special packaging with the utmost care and, if necessary, check its functionality and quality. We are happy to take over the reconditioning of the goods.
Thanks to our constantly adapting processes and flexibility, we offer a wide range of possibilities. Furthermore, repacking goods can be quite tedious and lengthy, especially if you offer many different products. Repacking of pallets, packages or goods is done in our logistics center. The entire implementation can be carried out by us in a wide range of skills. Here, products are repacked according to customer requirements in compliance with applicable standards. You can benefit from our extensive network, which, with the help of our business partners, makes our logistics as efficient and fast as possible. Furthermore, as a contract packager, Lufapak not only has this exceptional technology, but also provides qualified professionals with the expertise to cover the entire range of services for contract and co-packaging at the highest level. This specialization of our packaging company allows us to offer an attractive price with maximum quality.
In addition to packaging services, our packaging company offers the expertise and creativity needed to successfully package according to your specific product requirements. Lufapak already has the right packaging and binding material for your task, or we can find and develop it for you. Framework conditions such as the supply chain are taken into account, as are specific product requirements. This ensures that the customized packaging solution provides the best possible protection for the product while saving costs. Close communication with the customer is just as much a matter of course as the durability of the products and compliance with all legal requirements and specifications.
Packaging services – flexible service and fair prices
The special thing about partnering with a packaging company like ours is that you get more than just our packaging service. We also offer professional warehouse logistics, packaging and shipping management. With our packaging service, you don't have to worry about returning or shipping promotional items. If you are looking for a customer-oriented packaging company that offers flexible service at a fair price, you have come to the right place. In addition, our service as a packaging company is especially interesting for companies that regularly create new collections and whose releases are associated with the appropriate advertising materials. This may be a new season or an anniversary. As a packaging company, we do not only provide support with standardized packaging, but we also have the technical equipment and know-how to offer you individual packaging and implement it according to your special wishes.
When a company is about to make the leap from small business to medium-sized enterprise, it is important to consciously plan for scaling in order to be prepared for increased demand. This includes working with qualified packaging service providers to help you respond to market fluctuations and operate efficiently overall. It also includes, for example, smooth and leveled operations of all processes, as well as experienced and trained employees to meet the growing demand. With Lufapak, a as packaging and shipping service provider, you have the right partner at hand to serve your demanding customers.