Billbee offers a comprehensive but easy-to-use order processing, inventory management and automation solution for sellers who sell products through one or more (online) channels.
The highest value is placed on security and data protection, very good customer support, affordable prices and the most intuitive operation possible.
Billbee communicates with numerous large and small marketplaces such as Amazon, Ebay, Etsy, Rakuten and online stores such as VersaCommerce, WooCommerce, Shopware, Gambio, xtCommerce, OXID, Magento and others. You can view all available connections including functions here.
NEW: The Lufapak <-> Billbee interface Connector for automatic data synchronization of master data, order and shipping data.
» learn more about Billbee + Lufapak
Billbee combines merchandise management system, CRM, ERP, financial accounting and Fulfillment in one system
With these features, Billbee helps automate processes and save time:
Automatic order import
Generate and send invoices, delivery bills, offers, ABs and labels
Generate shipping bills for DHL, DPD, UPS, GLS, Hermes and Deutsche Post
Automatic payment reconciliation for bank accounts, PayPal, Stripe, Klarna, Amazon Pay and WireCard
Automatic customer notifications with shipment numbers, status and texts
Fulfillment and dropshipping with many different providers
Connection to various accounting tools like Debitor, SevDesk, Lexoffice etc.
Data export for DATEV, dekodi Nexus, Lexware, Collmex and own formats
Management of downloads of digital products like eBooks
WaWi with automatic inventory reconciliation
Listing of products
Complete automation of processes via rules
Customer history
As soon as you log in, you can directly see current sales, what to do today and what new features, updates and changes to the system.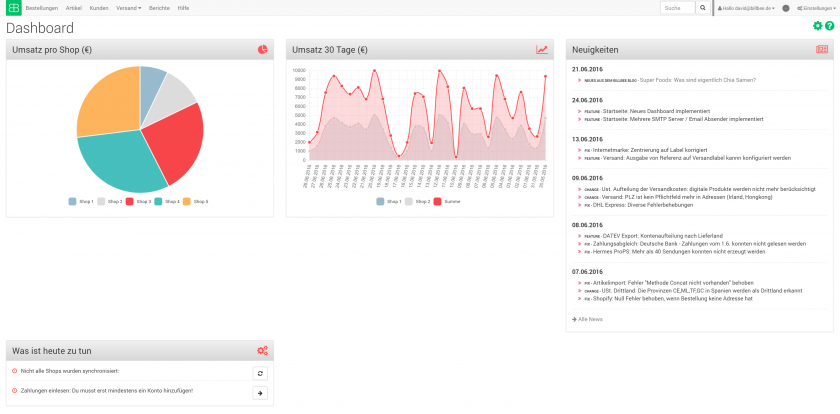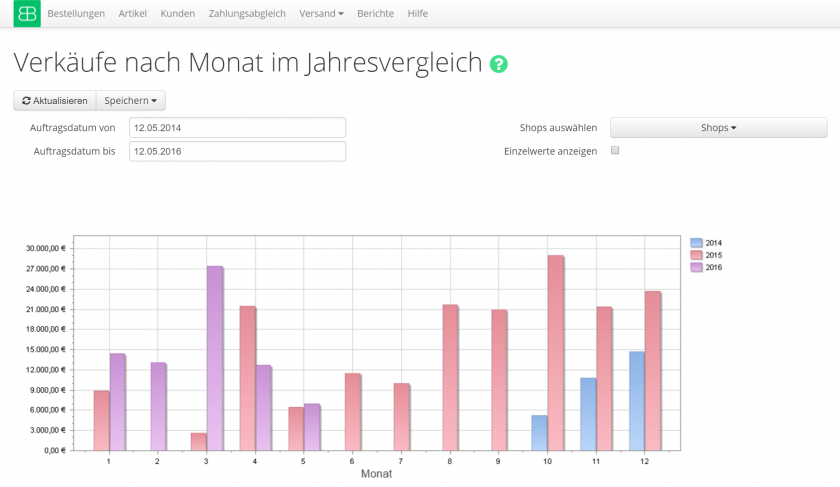 There is also a clear order page with all the information about the order. With the help of various icons, you can see at first glance where invoices have already been created, which orders have already been shipped, and much more: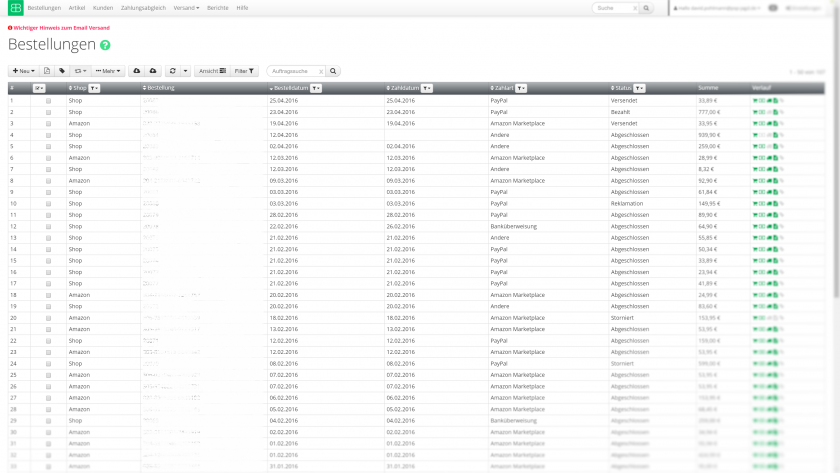 Is it possible to connect to fulfillment service providers with Billbee?
With the automation rules, many processes can be customized and automated according to the retailer's process. For example, the export of orders to a fulfillment partner like us, Lufapak. Here everything from an immediate transfer, to a scheduled transfer can be defined.
For example, if a retailer wants to send their orders by mail to a fulfillment service provider every day at 4pm, they can solve this with the following rule.
Here's what the rule says:
Every business day at 4pm, all paid orders from the last 24 hours are emailed to the fulfillment partner as a CSV file.
Example of easy integration of Billbee with WooCommerce:

WordPress WooCommerce Warenwirtschaft WaWi – Beste Lösung für Ihren Shop
Billbee's comprehensive range of functions is offered without a contract term and without a basic fee, and is supplemented by further optional add-on modules and the option of booking premium support with guaranteed response times.
Interested online merchants can test Billbee for 30 days without restrictions, free of charge and without obligation: click here.
Lufapak offers small and large e-commerce retailers with and without Billbee the ideal partner for fullfillment, i.e. warehousing, picking, pick & pack, shipping up to returns management everything.
Fancy a collaboration?